Observing, imaging and studying the Sun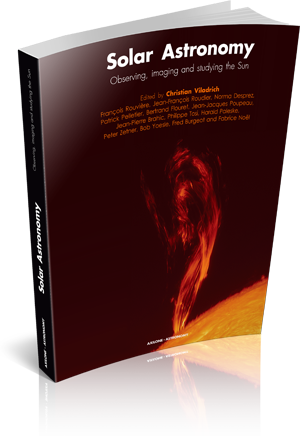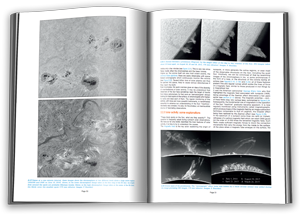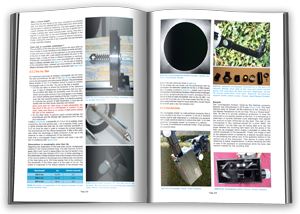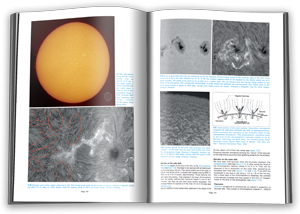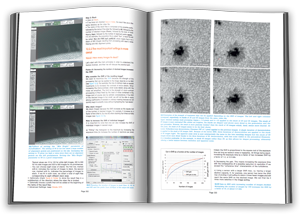 We are delighted to announce that the original version of this book is once again available. A second edition is currently in preparation, but will not be available until the end of 2024.
Solar Astronomy is a wonderful introduction and reference for anyone interested in our star the Sun and particularly anyone interested in participating in the adventure of understanding the Sun by observing it themselves.
We live at a particularly exciting time in the study of the Sun with major, new space-based and ground-based, long-term full-Sun and high-resolution observations returning spectacular images and measurements, advancing our knowledge of existing challenges and revealing new phenomena of this fascinating dynamic physical laboratory, exemplar of all of the stars in the universe, and source of essentially all of the energy that makes life possible, ever changing on timescales from seconds to decades.
This all-encompassing, modern, and authoritative collection addresses the latest developments in optical, radio, and eclipse observations of the Sun and should be of broad appeal to the solar physics pro–am community, and beyond, providing the reader with the understanding and tools to be an active participant in the fantastic progress being made in our enjoyment and exploration of our neighborhood star.
In presenting the background and the tools for moving forward in our understanding and appreciation of the Sun, this book also makes available to the world the accomplishments of modern "amateur" solar physicists.
My congratulations to Christian Viladrich and colleagues for this beautiful work sharing their passion for observing the Sun, up close and personal, and paving the way for others to join in the adventure.
John Leibacher
Editor-in-Chief of the research journal Solar Physics
Former Director US National Solar Observatory
Former Director Global Oscillation Network Group
Janssen prize of the French Astronomical Society (2017)
Publisher: Axilone – Astronomy
ISBN: 979-10-92974-08-9
Publication date: July 5, 2021
Language: English
Print lenght: 480 pages
Dimensions: 21 x 29,7 cm
Weight: 1,7 kg
Price: 69 EUR shippping included worldwide.
(*) Serge Koutchmy
Emeritus Research Director, Institut d'Astrophysique de Paris, CNRS and Sorbonne University. J. Janssen Medal of the Académie des Sciences (1994), Medal of the CNES (1983) and Janssen prize of the French Astronomical Society (SAF, 1998).
Solar Astronomy is a translation (by Ken M. Harrison and Peter Zetner) and an update version of the book Astronomie solaire which has been a great success in France since 2018.